Our site is currently under construction.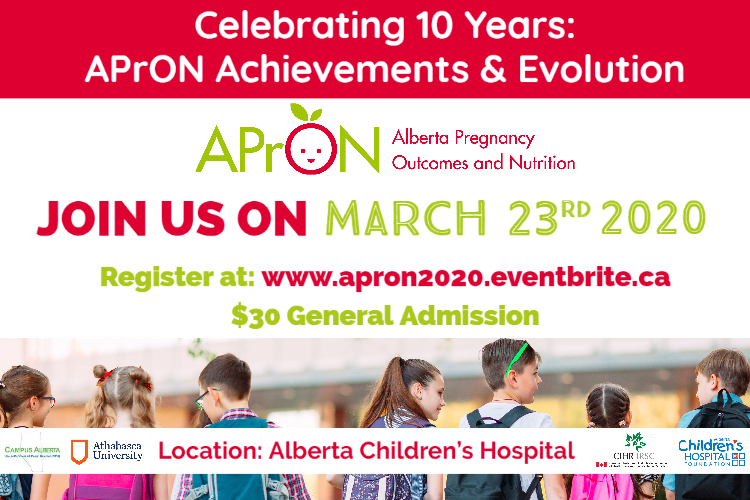 About APrON
APrON (Alberta Pregnancy Outcomes and Nutrition) is a study involving thousands of women from Calgary and Edmonton, designed to analyze the relationship between maternal nutrient status during pregnancy and maternal mental health and child health and development.
Where Do I Start?
Click here to see if you would like to learn more about becoming a participant …
Should you experience difficulties with this website, please contact us at:
in Calgary at: 403-441-8471
in Edmonton at: 403-441-8471.
APrON Affiliations